You don't have to do it alone!
Online courses, coaching, webinars, podcast, free resources and everything you need to grow your photography business are here.
Mastermind for photographers who need it.
Volkan and I have been married for eleven years now, and when we reflect on our own experiences being coached whether it's in photography or finances, teaching or parenting, we've never regretted investing the time and money it takes to be sharpened by someone else.
So if you're a photographer who is committed to continuous growth and wants a coach to come alongside you, it would be a true honour for us to get to be those people for you.
Our coaching program lasts 6 months. Yes, you've heard it right:)
12 Live 1on1 Coaching calls.
Includes all 5 Baby Steps
Plus, you'll get a strategic plan only for your photography business
We'll be with you before your session and help you to get the best results.

Serap & Volkan helped me take my photos to another level.
Seda K.
EVERYTHING YOU NEED FOR A SUCCESSFUL BUSINESS
They are specifically designed to help you change and improve your photography business step by step.
You will learn and master these 5 workflows without any secrets.
Editing & Shooting Workflow
Posing & Lighting Workflow
Marketing Workflow
Client Workflow
Admin Workflow
You don't have to do it alone!
Baby Steps are specifically designed for the beginning and also advancing photographers who seek to grow, refine and scale their photography business.
What you will learn here:
Take better photos
We will help to take beautiful photos
Pose with Confidence
Pose babies, pregnant women, families, siblings better
Edit Faster
How to take better photos in-camera and edit faster than before.
Make more money
Tips for a successful photography business
Create a seamless & stress free experience
You just need your step-by-step roadmap for how to build and run a successful photography business.
ONLINE COURSES
(Only in Turkish Language)
You can find everything you need for your photography journey here.
BABIES & PHOTOGRAPHERS ASSOCIATION
$200
Education, Awards, Directory, Coaching and everything you need is in this community.
30+ Videos
Free Award Participation
Free Photography Magazine
Online Directory Listing
$200
Have peace of mind, look professional and most importantly, protect your business with the same lawyer-built contracts that we use in our business.
Newborn, Maternity, Birth, Cake-Smash Contracts
Lifetime Updates
Editable Word & Pages Doc
CALMING NEWBORNS & BABY ANATOMY & FIRST AID
$200
The first education a newborn photographer should get is baby anatomy, calming a baby and first aid training for babies. Don't miss this training given by the famous baby nurse Seda Özcan.
2-hour video
Certificate
Lifetime Access
CLIENT GUIDE (IN ENGLISH)
$100
Make it easy for your clients to get ready than ever before so that every session can be a portfolio-builder.
YOUR STORY MAGAZINE (IN ENGLISH)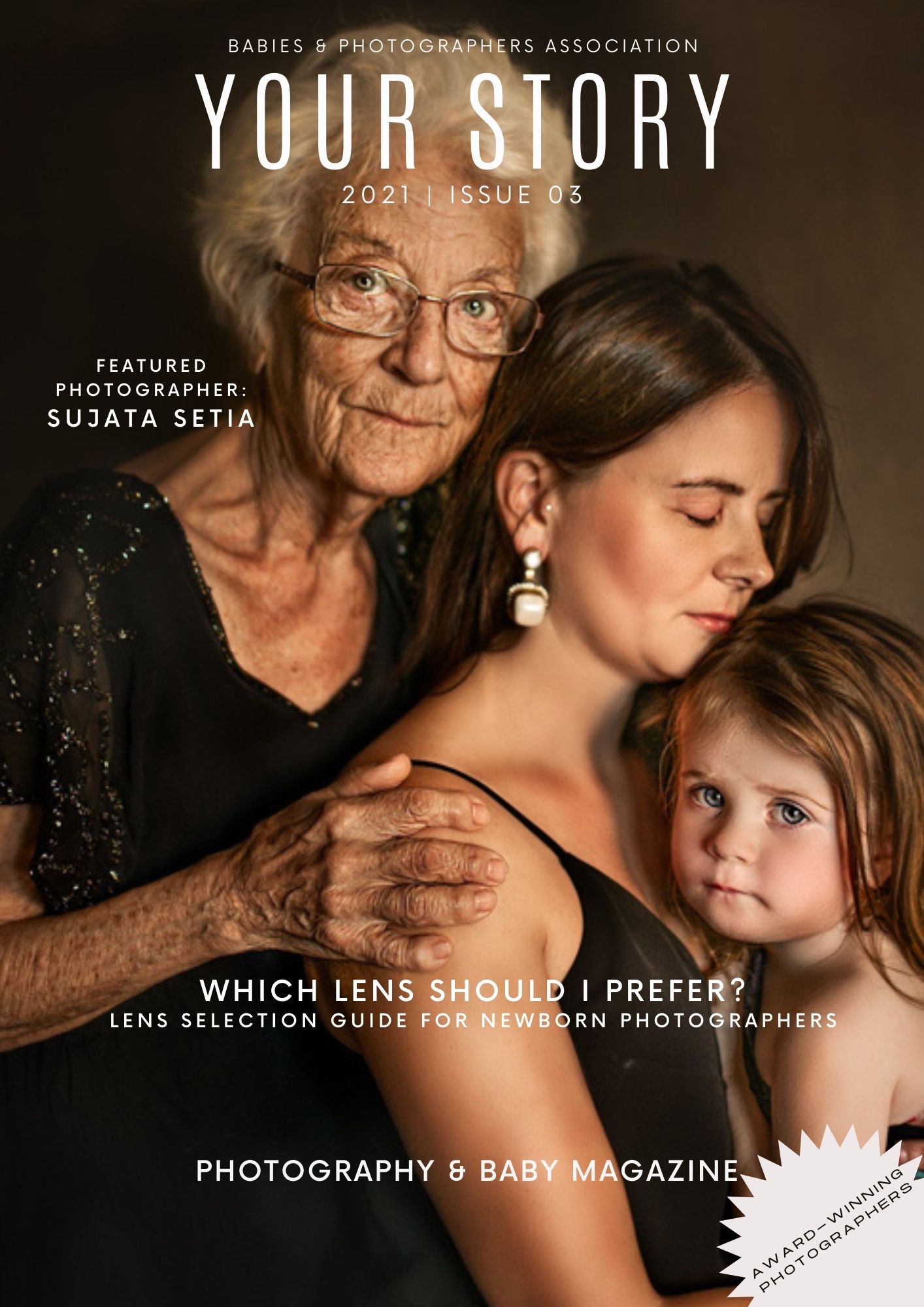 A first magazine for families and baby photographers alike. In this magazine, you can find both articles from photographers and articles from experts such as baby doctors, baby nurses, consultants. This magazine is a must have in your studio. It's also a great resource to gift to your customers.
CHOOSING THE RIGHT PRODUCTS FOR BABIES
$200
Gizem K. Yılmaz is Turkey's first and only baby and child product consultant. In this training, she explains in detail how to make the right product choices for baby photographers and what to pay attention to. Do not miss this training, where you can find many great suggestions for both the baby items you will buy and your studio.
THE COMMUNITY IS AMAZING
Babies & Photographers Associaton is amazing. It's such a fantastic resource and the best place to get motivated and be an award-winning photographer.
Ready to take the next step?
Join the Babies & Photographers Association.
Become the Photographer you want to be!
Babies & Photographers Association is an online community of photographers that brings them together, motivates, educates & awards them, and gives them the resources they need to take more photos they love.
Join us on Facebook.
My free Facebook group is where you can hang out with other people on the same journey as you.
Bölüm Özeti: Uzun bir aradan sonra yeniden buradayız. 4 yıl aradan sonra Türkiye'ye- İstanbul'a geldik. Dünya'nın en iyi fotoğrafçılık programı olan NewGen'i anlatmaya, workshoplarımızı vermeye ve birazcık da tatil yaptık. 2 haftaya bir çok görüşme, toplantı, 3...